Send Inquiry
Technologically advanced UPS System, Industrial Temperature Transmitter, Universal Digital Indicator, Smartline Temperature Transmitter, Industrial Automation Drives and more are available here...
About Us
Techon is known for its rich experience in the integration of different cost effective monitoring solution to serve different purposes. The range of solutions we offer includes Honeywell Fire Alarm and Security System, UPS System, Honeywell Gas Detector, Industrial Automation Drives and more. All the products we offer are widely appreciated for minimizing the operating expenses while enhancing the return on the investment made. We, as a manufacturer, have the ability to suffice the needs of various domains in both private and government sector, for the aforesaid and more products. These domains may include DCS Telementry, Wireless Data Communication, PLC, Industrial Temperature Transmitter, Smartline Temperature Transmitter, SCADA and Security Solutions. We are proud to say that our modern manufacturing facility enables us in quickly sufficing the requirements of our customers.
Business Area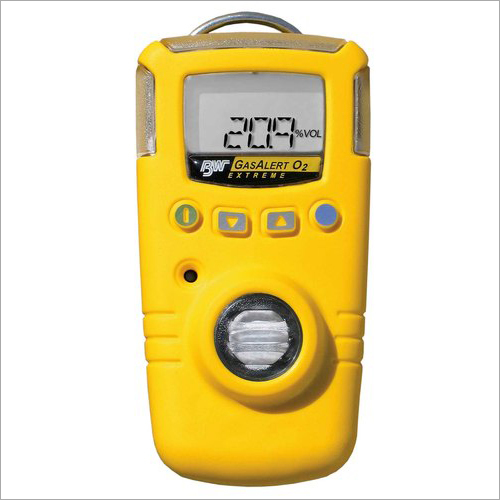 With easy on/off operation, this single gas detector offers extended longevity with a two year field-replaceable battery and sensor.
We are renowned manufacturer and supplier of various mechanical items to our clients. In the same manner, here we are providing Honeywell Fire Alarm and Security System has various gadgets cooperating to identify and caution individuals through visual and sound apparatuses when smoke, fire, carbon monoxide or different crises are available. It is used to identify an event, alert the control board and legitimate specialists. We supply this Fire Alarm and Security System at a reasonable price rate within stipulated time frame. NOTE: Price depends upon order quantity and product specification.

Our Vendors
Vendors serve as the backbone of every business. Considering this, we make alliances with the reputed companies and source the best quality products from them. We deal with vendors who share the same thought of winning the hearts of customers by maintaining good quality standards. Some companies from which we source products are listed below
Honeywell
Phoenix Contact
Autonics
Our Principles
From the beginning, we have been adhering to our principles of quality, equality, responsibility and loyalty. Abiding by these principles, we are making our way to the hearts of our customers. This is why, we are always chosen over our counterparts. As per our principles, we aim to offer high quality Honey Gas Detection Products, Honeywell Control System etc., to our customers, treat all our employees and customers equally, understand our responsibility and always remain loyal to our business partners.
Our Solutions
At Techon, we believe in meaningful collaborations and frequently partner with our customers and global suppliers to deliver enduring integrated solutions to the key industries worldwide.
Wireless filed instrument monitoring & reporting software.
Solar plant SCADA monitoring system.
Fire monitoring software.
Gas detection system for the labs, various plants, industries such as oil & gas, paint, chemical, natural & cng gases and power plants.
Thermal power plant automation.
Expert on communication protocols such as modbus, IEC101, IEC61850 & OPC.
Uniformance and OPC communication.
P&ID Graphic list, P&ID's markup, graphic name philosophy, shape mapping document, shape library, CSS, templates, FDS, GGP, Navigation matrix, Context menu, Custom faceplate, Popup, custom point detail display, safeview, drop down menu, graphic development checklist, deliverable log, internal quality checklist, document transmission request, abbreviations documents.
Consultation & training for instrumentation, automation & communication.
Water treatment plant remote monitoring.
Energy management system.
Solutions for wireless, security & surveillance, routing & switches, network management & redundancy, wired communication, video & voice over IP.
Scada remote monitoring & control over IP radios & GMS/GPRS.
Experion PKS server, C200, C300.
System load optimization and monitoring.
Looking maintenance activities of Honeywell system, allen-bradley 5/30 PLC system on RS linx software and preparation of logs and journals, ladder logic development and graphics building.
SCADA Monitoring Solutions
In industries of today, processes like monitoring and analysis conducting have become really important. Hence, to help businesses achieve the desired results, we offer them an unparalleled range of monitoring and control systems, which are highly efficient in their performance.
Wireless and Wired SCADA Systems for Local Solar Plant Operations

Wireless Solution for String Combiner Box For Inverter Room

Central Monitoring System Dashboard for Solar PV Plants

Remote monitoring system for rooftop solar plants

Single Window Automation solution for Entire solar plants

Wind Substation remote Monitoring

Solar Operated Mobile towers or Telecom Tower remote monitoring

Virtual Design Construction and Detail Engineering

Solar Power Plant Operation and Maintenance

Electrical and Marshalling Panel Wiring Development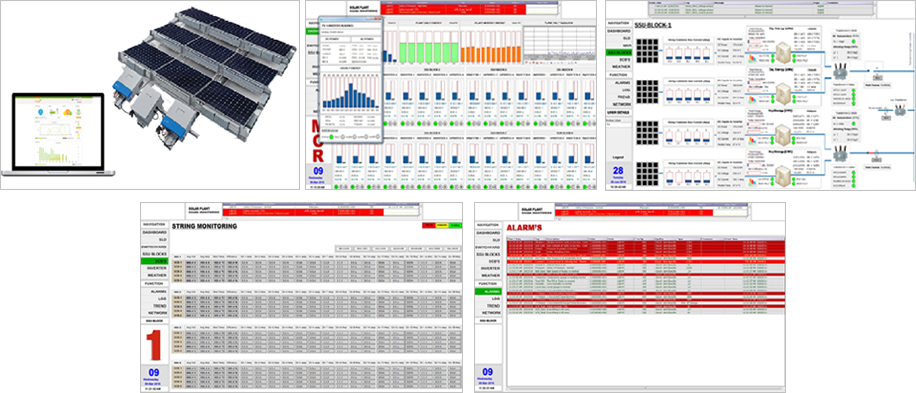 Latest Trade Offers
Our organization hold expertise in manufacturing, supplying and trading superior grade Pressure Transmitter in Pune, Maharashtra, India. Our offered P..
We have uniquely positioned in the market by supplying, manufacturing and trading best and most elite quality assortments of Accurately Designed PID C..